First impressions matter– let your business shine!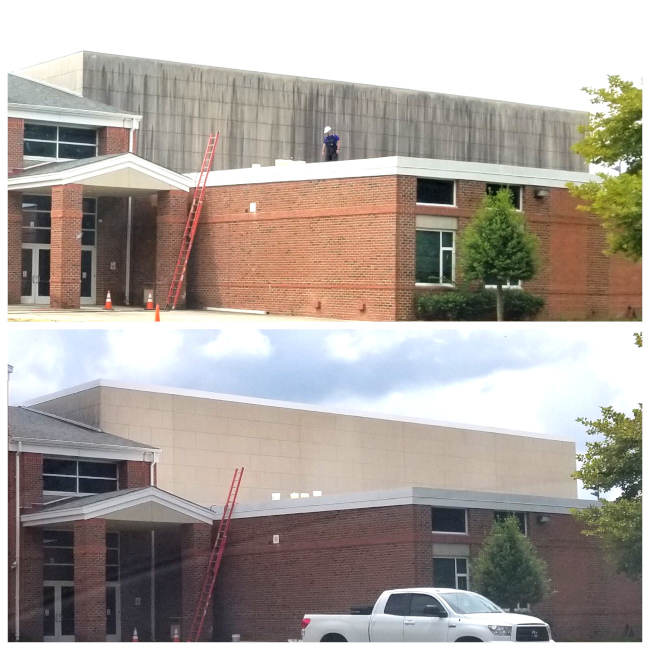 First impressions of your business are important as people make snap judgments based on what they see. One of the best ways to put your best foot forward is to keep the exterior of your building clean with commercial washing.
At Superior SoftWash Systems, we serve Wausau, Wisconsin businesses to keep their commercial exterior spaces sparkling clean, all while utilizing the soft wash method to gently and effectively clean and disinfect exterior surfaces. Our services extend to building exteriors, windows, and concrete walkways, covering you from the parking lot all the way to the top of your building.
Commercial washing with the soft wash method is more effective than pressure washing, which can erode surfaces with the high pressure of the water. While pressure washing just rinses off the surface with high-powered water, soft washing uses 100% biodegradable, water-based chemicals to gently clean and disinfect all surfaces of mold, mildew, fungus, and algae infestations. Soft washing is a safe alternative to pressure washing, and eliminates the dirt, debris, and microorganisms rather than just giving the appearance of being clean.
At Superior SoftWash Systems, we are an industry leader and part of the Good Stewards Network, promoting green energy and biodegradable products in an effort to remain environmentally friendly. Not only will we do an excellent job that will last up to 6 times longer than pressure washing alone, but we will do it in an eco-friendly manner.
Give us a call today to schedule commercial washing for your building's exterior. Keep your business clean and presentable to put your best foot forward on every first impression.

Similar Services We Offer: