Our soft washing services can keep your driveway spotless.
When your driveway starts to look a little worse for wear, it can make your whole property look dull and unkept because it's one of the first things passersby and neighbors can see. To avoid having a bad first impression, consider hiring a professional driveway cleaning service.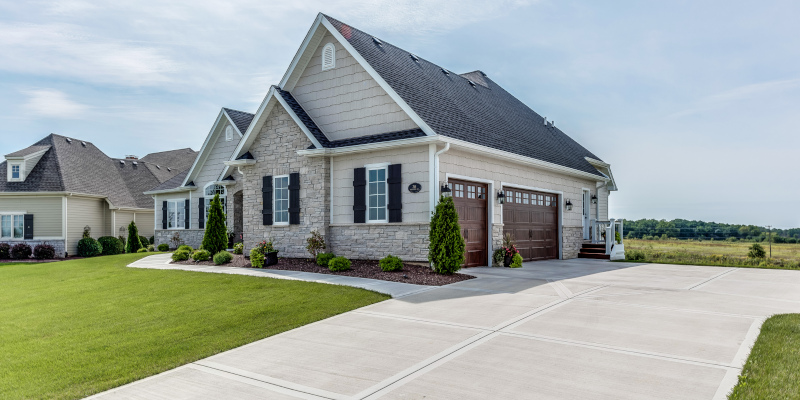 There are many different driveway cleaning methods. Some people might try to hose it down themselves, but they aren't likely to get great results, let alone results that last longer than a few days. Others try pressure washing their driveways to remove dirt, stains, and weeds, but what they may not know is that pressure washing can damage your driveway. Most driveways are made of concrete or brick, and neither material holds up well against frequent pressure washing. However, you can get effective, long-lasting results with another driveway cleaning method: soft washing.
Soft washing treats your driveway with 100% biodegradable chemicals and low-pressure water jets that won't harm the surface. Your driveway will be free of stains, mold, mildew, algae, moss, and other unsightly problems. Soft washing uses a third of the water that pressure washing uses and provides results that last four to six times longer, so you'll have a spotless driveway for a long time.
If you need driveway cleaning in the Wausau, Wisconsin area, we are the company for you. At Superior SoftWash Systems, we have the necessary certifications, equipment, and experience to keep your driveway looking its best. We are confident that our services will exceed your expectations. Give us a call today!