Gutter cleaning protects your home from structural damage.
Cleaning your gutters is often one of those chores that you might avoid for months or years on end when you should be cleaning them at least twice a year. Along with your roof, gutters are essential in defending your home from rainy or snowy weather.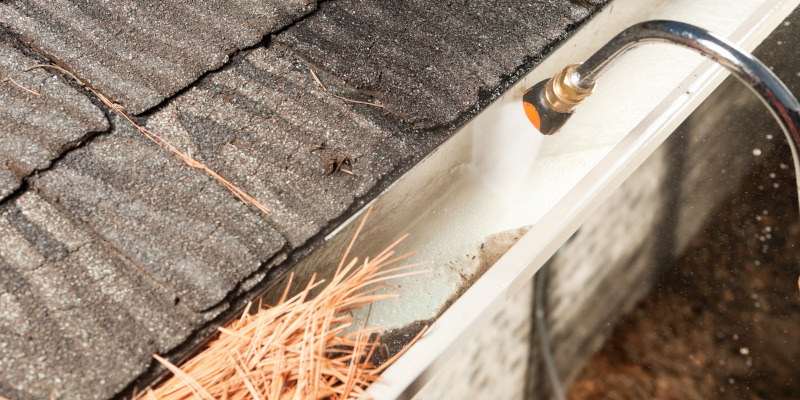 When they are stuffed full of leaves, pine needles, debris, mud, and moss, they can't do their job properly and the water might spill over, causing water damage to your home and foundation. Fixing structural damage to your home or foundation is difficult, not to mention very expensive, so gutter cleaning is very important. If you find that cleaning your gutters is too much of a nuisance, why not consider hiring a professional to do it for you?
At Superior SoftWash Systems, we offer a gutter cleaning service that uses soft washing. Soft washing is a safer and more effective alternative to pressure washing. While other companies might say it's fine to clean your gutters with pressure washing, we strongly advise against it. Not only is pressure washing known to damage various surfaces, but the strength of the water jets could rip your gutters clean off your house if the pressure is too high.
With our gutter cleaning service, we remove the debris and use 100% biodegradable chemicals to remove stains, mold, mildew, bacteria, and more from the inside and outside of your gutters so they can resume functioning how they are supposed to.
If you need your gutters cleaned in the Wausau, Wisconsin area, don't hesitate to contact us! We look forward to answering any questions you may have and helping you protect your home.